Team:
Nuosen team is a creative and professional team, who adopts the most advanced international design ideology and applies the innovative idea into the detail of products. Depending on the unique comprehension and grasp on the orientation of time, Nuosen enjoys dozens of independent research and development products, improve the work efficiency by more than 30%.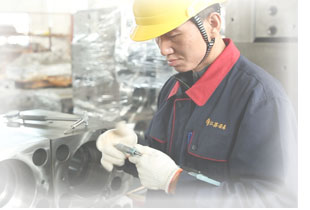 Quality control:
Nuosen strictly supervises each production process out of the superior pursuit for quality. From the selection of raw materials to heat treatments, and to each production process, we insists on introducing the advanced production technologies at home and abroad. All techniques have reached the military level.
The product shell is adopted by extra-thick and low alloy steel and wear-resistant steel, is welded by specific welding techniques. So its hitting power, stability and service life are significantly enhanced.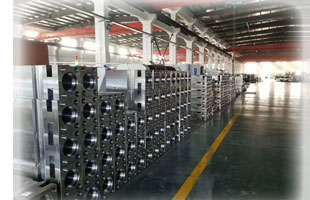 Management:
We ensure safety in each detail with the original spirit of pursuing excellence and professional attitude. Nuosen has constructed and improved an integral field management system and increased its investments in high-end testing equipment, which drastically lengthens the service life of products and reduces the maintenance cost, winning the unanimous preference from the market with its high-quality products.
Nuosen breakers, rendering a new power to the whole world.